Home
Glacier Environmental Change
Our
research
addresses physical and human dimensions of environmental change in glacierized landscapes. We are interested in the nature, extent, and impact of changes over different scales of space and time. We incorporate different field and computer-based methods, including glacial geology and geomorphology, hydrology, meteorological monitoring, mapping with global positioning system (GPS), remote sensing, GIS, and modeling. While the predominant focus is on tropical glaciers and mountain environments, we also work in mid-latitude sites once occupied by glaciers, including Great Basin National Park and Central Ohio.
---
News
May 2017
Capacity Building Workshop in Ngaoundere, Cameroon
Bryan Mark, together with former BPCRC postdoctoral researcher Alfonso Fernandez, and colleagues from the Moritz Lab and from the University of Maroua, Cameroon, held a workshop in Ngaoundere, as part of the Capacity Building of stakeholders, students and researchers, as part of the MORSL project (Modeling Regime Shifts in the Logone floodplain). This project is funded by the NSF (Dynamics of Coupled Natural and Human Systems (CNH) program) and has the objective to explore the impact of human activities and climate change over the social, ecological, and hydrological systems, in the Northeastern floodplains of the African country.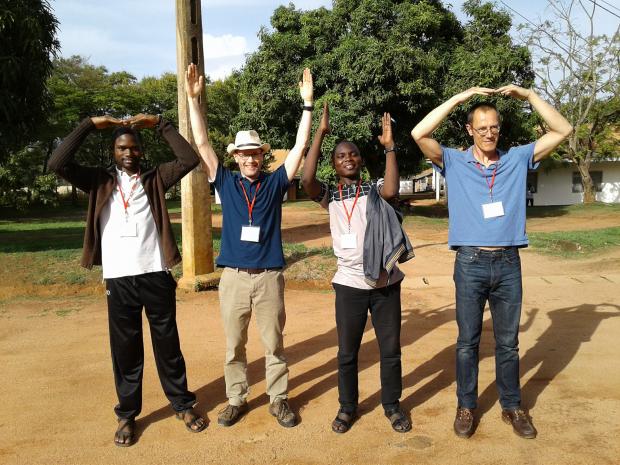 ---
Follow our blog
We invite you to read our new blog. There you can follow updates from our research, specifically our collaborative project on Hydrologic Transformation and Human Resilience to Climate Change in the Peruvian Andes. We have also included a Twitter account to update the activities of our Transdisciplinary Andean Research Network (TARN) this year in Peru.
---
Do you want to see our news archive? click
here
---